 Patio Oven 4.5
Outdoor Oven

The Patio Oven 4.5 can roast the main course with room for a couple loaves of garlic bread. With exceptional quality and functionality, this wood fired oven will have you calling the neighbors over for dinner.
• The oven ships ready to be installed outdoors, including the chimney and cap.
• The oven may be installed in a 3-season porch with the addition of a chimney adaptor kit and additional chimney pipe. *
• Ember protection: A non-combustible floor is required in front of the oven equal to the width of the oven and extending 18" in front of the oven opening.*
• Burn only natural firewood (known as cordwood). This oven is not designed to burn other fuels.
Specifications
Freestanding and Countertop Models Available
Specifications
Fuel

Wood

Oven Temp

Up to 750°F

Weight (Countertop)

301 lbs.

Weight (Freestanding)

490 lbs.

Oven Capacity

4.5 sq. ft.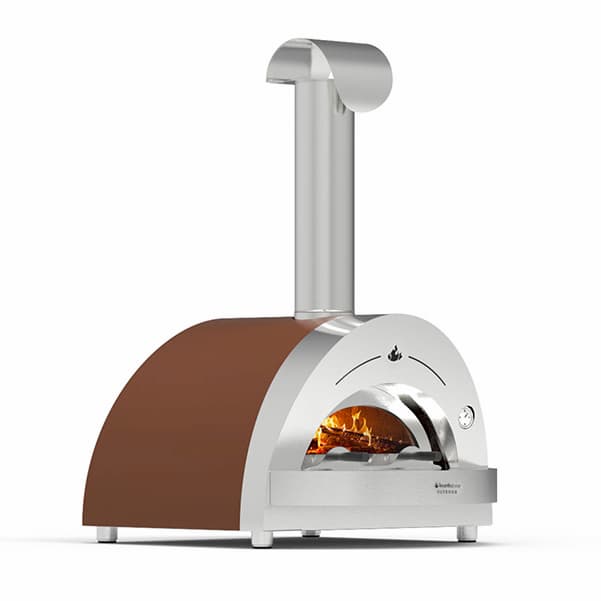 Have Questions?
We'd love to help you pick out your dream grill, or answer any questions you have.