36" Wood Fired Pellet
Grill & Smoker

The ultimate in performance and convenience, setting the standard for premium pellet grills. Accurate and versatile temperatures from 140º to 725º. Smoke, Bake, Grill, Sear & Rotisserie Cooking features deliver amazing results at the push of a button.
TOUCH SCREEN CONTROL
Large, sleek, weather proof touch screen control allows you to manually set temperatures from 140º to 725º or choose one of several preprogrammed food items with multiple levels of doneness – Select and cook.
WI-FI ENABLED
Monitor and manage temperatures from your mobile device (Apple and Android applications with real-time updates).
Specifications
All 304 stainless steel
3-Tiered cooking racks (racks included)
Internal halogen lights
Variable speed fan
Removable burner pot
SmokePlus™ feature to quickly infuse natural smoke flavor
Pellet storage drawer available
Freestanding grill base available
Specifications
Concealed Heavy-Duty Rotisserie System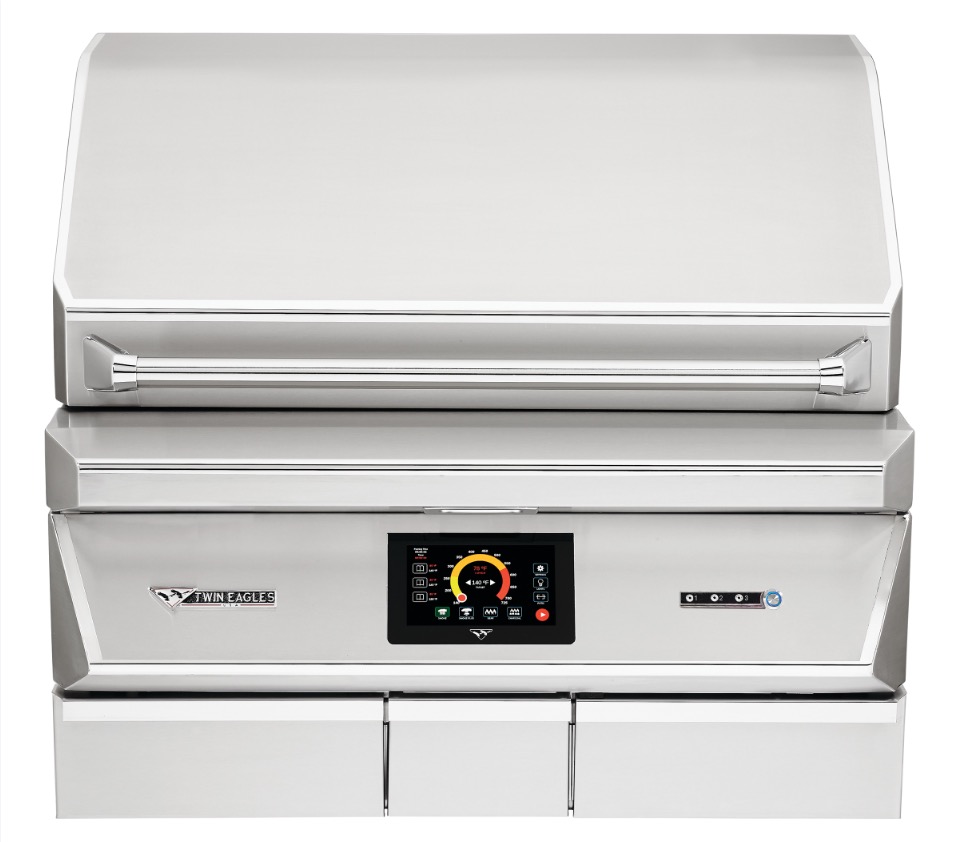 Have Questions?
We'd love to help you pick out your dream grill, or answer any questions you have.